16
« on: July 17, 2012, 01:13:03 PM »
bit of an update on this now.... haven\'t been here for a while!!
once I dropped it back on it\'s feet I realised I had a slight ground clearance issue with the lower suspension brace..... so this needed to be removed and modified!!
ended up cutting it out and welding an inch box section between the lower arms about 40mm higher so it now has some ground clearance! Also had to order new springs for the front as they were prety much compressing fully!! so she is now going to be running 550lb springs on the front with no anti roll bar to help steering clearance!
Also fitted the dash back in and got all the lights to work as they should.... just hope th gauges work properly now!
Then it was on to tub repairs!! only worried about the visable panels, so they got sorted and braced up: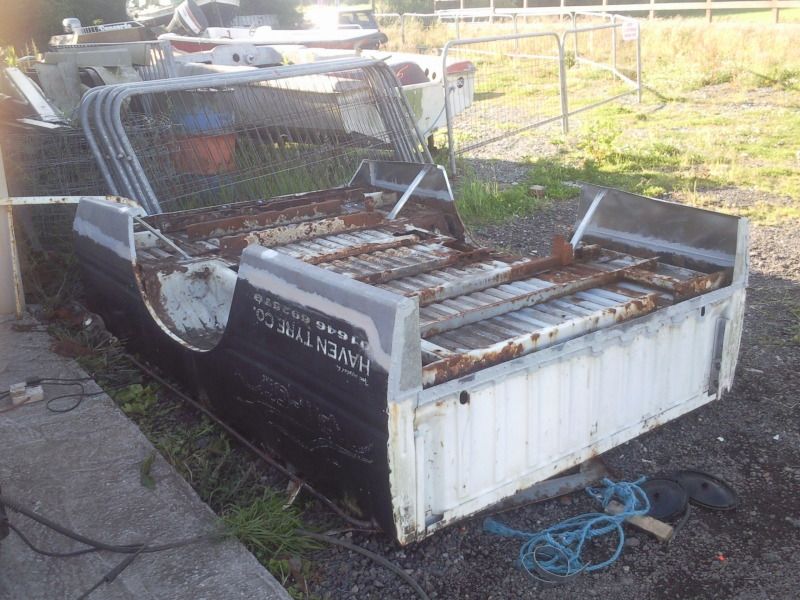 then fitted to the chassis..... looks prety sweet now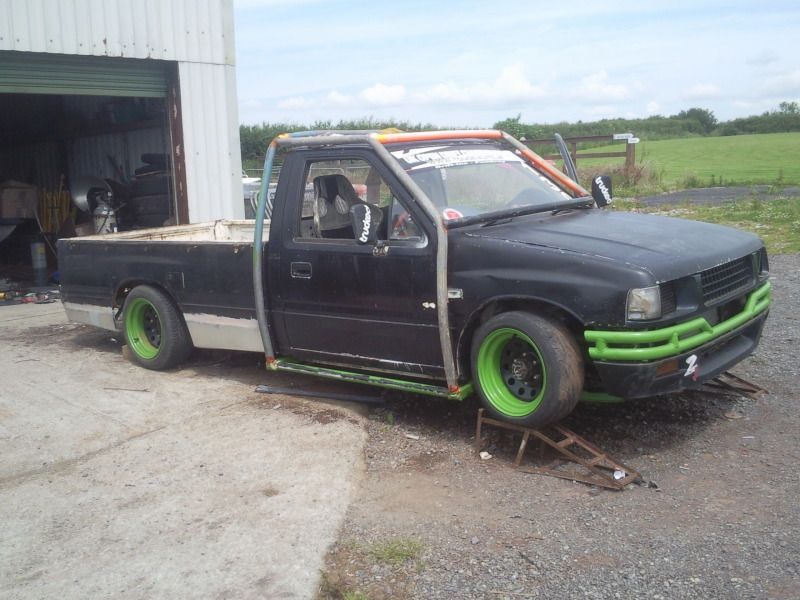 Love the look of the rear now..... something nascar about it?!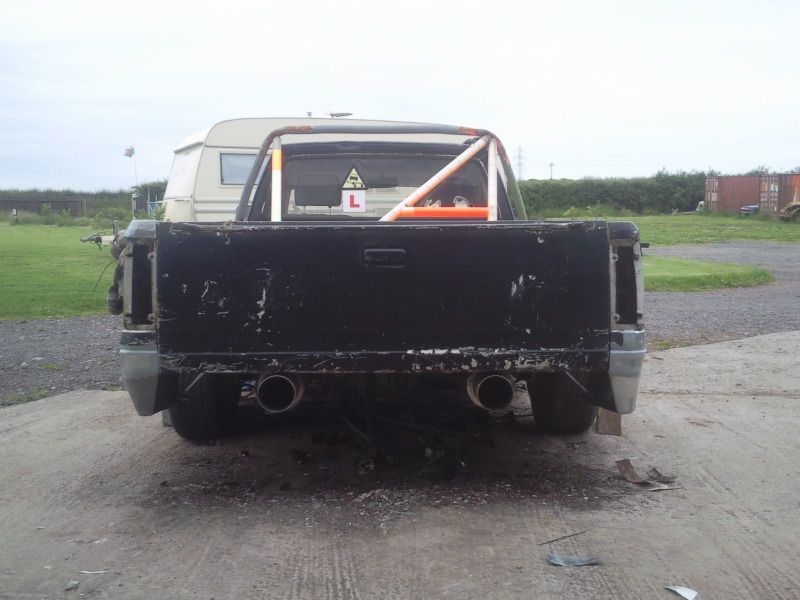 The final stance of the truck on the floor: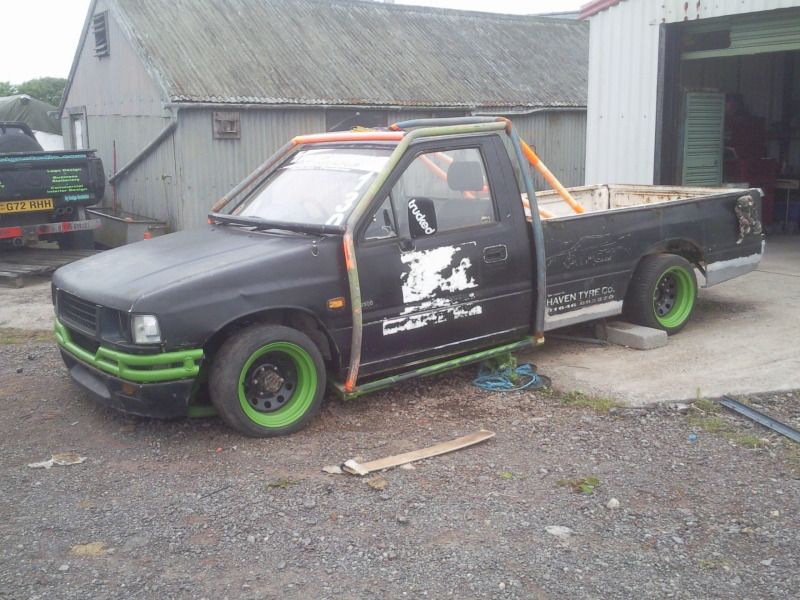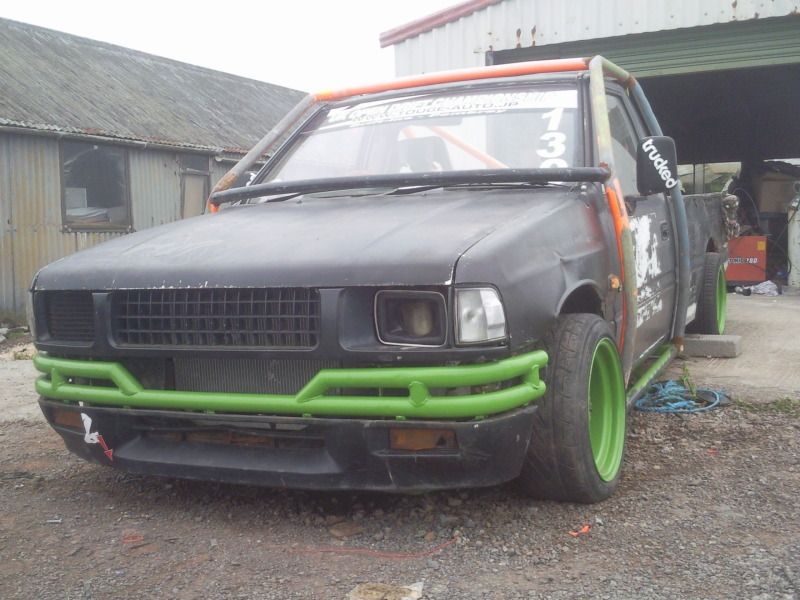 Little bit of wheel poke now the rear has the 30mm spacers fitted to bring the front/rear track inline: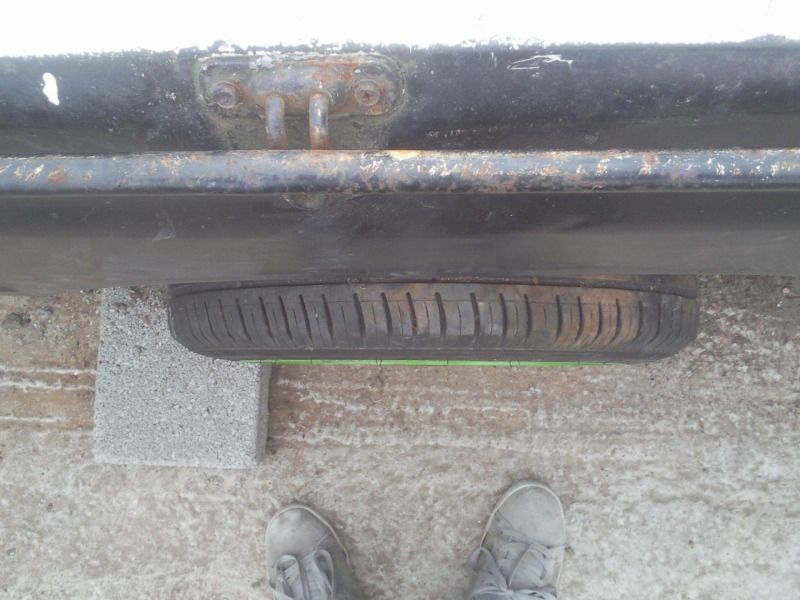 and the last bit I did before coming back out to work was the bonnet..... can\'t run a V8 an a std bonnet!!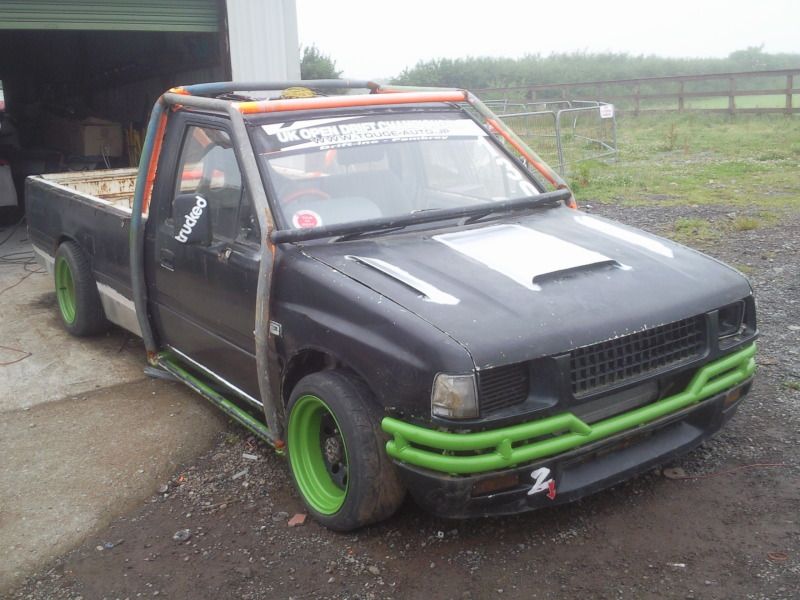 That\'s where we are at as of today..... but back on land tomoz so hope to get it all finished off by the weekend as I\'m suposed to be doing drift taxi with it on Sunday!! just hope the engine runs well from the get go!!
Jono